SERVICES WE PROVIDE
Let's Reshape Your Dreams and Goals
Whether you're a freelancer, entrepreneur or a smart worker, every task is now in a digitized form. Get our exclusive services to meet your project or business with the requirements of current digital era. Our services ranges from digital marketing to creative and business designs and to web applications development. We believe in achieving goals that stand you prominent.
WORDPRESS WEBSITE
Place your brand on world's most interactive CMS
SEARCH ENGINE OPTIMIZATION
We will increase your ROI with our best SEO services
CREATIVE GRAPHIC DESIGN
Make your corporate identity visible at every medium
SOCIAL MEDIA MARKETING
Achieve your business goals using social media
---
APPROACH
---
User-centered approach & goal oriented strategies
---
CREATIVE EDGE
---
Exhibiting creativity in each of the task we perform.
---
MANAGEMENT
---
We manage your corporate resources remotely.
Why Tech Reservoir?
Our business is to empower your business, which enables you to always stay one step ahead from your competitors. Tech Reservoir team aims to strengthen your business by automation, promotion and up-gradation according to digital era's need. By using our user-tailored solutions, multiple small-medium businesses has increased their productivity and Return on Investment.
Grow Your Brand
If you wanna succeed in your business, your corporate operations should be automated. We provide tech solutions according to customer's need. It distinguished us from other competitors as our services are diversified and customized as per customer's requirements. It ranges from creative design to web app development, to digital marketing and customized solutions.
THEY'VE ALREADY TRUSTED US
---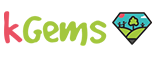 WHAT PEOPLE SAY ABOUT OUR SERVICES
I have opened a Food Point in Islamabad and I hired this company for Social Media Marketing and Designing of Menu. The team is highly professional and cooperative. Their response is very good.

I own the manufacturing plant of Bubbles Washing Powder, I hired their team for Social Media Marketing Services, SEO and Graphic Designs. I can assure you they are highly skilled in their craft and can fulfill their commitments.

I hired TechReservoir for Social Media Marketing for my Beauty Products. Services are: Graphic Designing, Facebook Page Optimization, Ad Design and Running Paid Ads. They provide professional services. I will like to take services from them again in future.

I'd definitely recommend TechReservoir
Our experience with them has been tremendous.