From last two decades, different organization and companies have stored a huge volume of data. In the beginning this data is stored just as a record keeping purpose to authenticate different kind of information. But now! different algorithms are used to solve problems and drive targeted commercial campaign by analyzing these chunks of data. This will ultimately leads us to a new terminology "Big Data" and make Artificial intelligence become more stronger even AI toys are becoming popular in children.
Are AI toys hazardous for children?
But there are also some hazardous indications hidden behind these technologies. Nowadays, different AI embedded toys are available in market. Authorities in all over the world are thinking about that on which extent companies are allowed to make children's toys AI enabled and monetize data that comes out in this process?
Germany has banned toys based on AI
Recently Germany has banned toys based on "Artificial Intelligence" because they're not willing to allow companies to spy on children and make their decisions effected by using their data.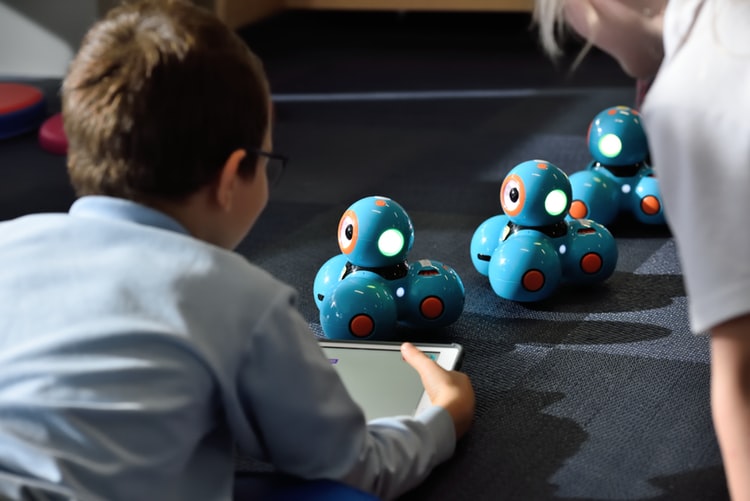 Stakeholders are making policies
Different stakeholders from corporate sector, academia, government officials and civil society are working on making policies and ethics for Artificial Intelligence and especially about it's impact on children and teenagers.
Under the banner of United Nations, stakeholders are organizing different workshops. In a recent workshop hosted by UNICEF and the Canadian Institute for Advanced Research (CIFAR) in San Francisco two deliverable are identified:
Policy guidelines to direct countries on legislation for children
Corporate Charter to direct companies in the same matter.
This article was originally published on World Economic Forum's Website and summarized by Tech Reservoir Research Wing.